THE SOUL OF SPORT PERFORMANCE™
We are VAAST—fast, light, and strong Sport Performance Bikes that fit and handle like a dream. Extend your horizons and make your next ride boundless.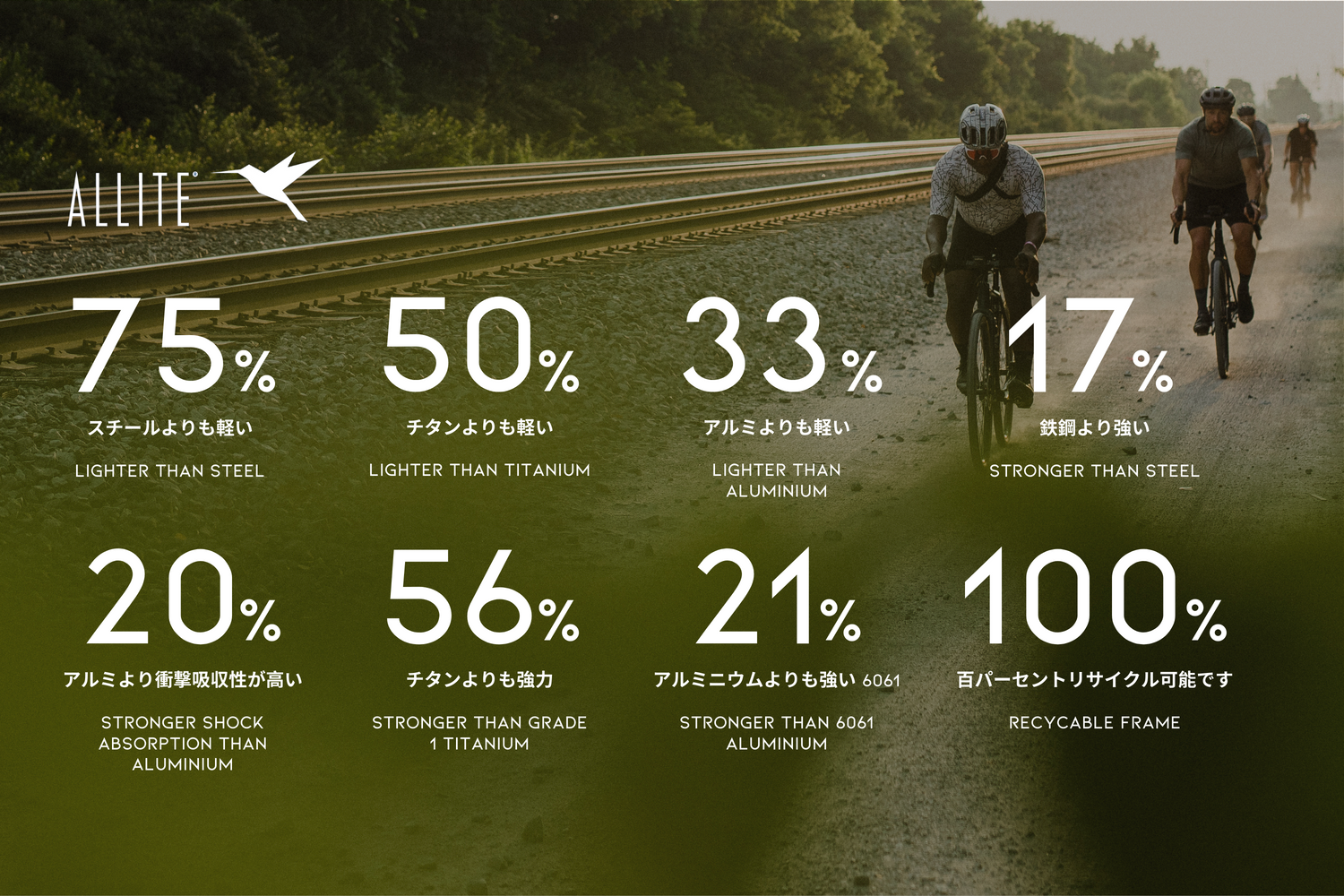 LIGHTER, STIFFER, PROFOUNDLY BETTER.
VAAST Bikes is the first to use ALLITE® SUPER MAGNESIUM™, a true innovation in material science. This high-strength alloy features excellent shock absorption properties, weighs 33% less than Aluminum and 50% less than Titanium by volume, and is significantly stronger than both. Through the exclusive use of this eco-friendly metal, we have achieved a ride that feels like no other.

* Efficient power transfer makes for easier climbing.
* Shock absorption properties neutralize much of the road buzz.
* Frame weight rivaled only by Carbon Fiber.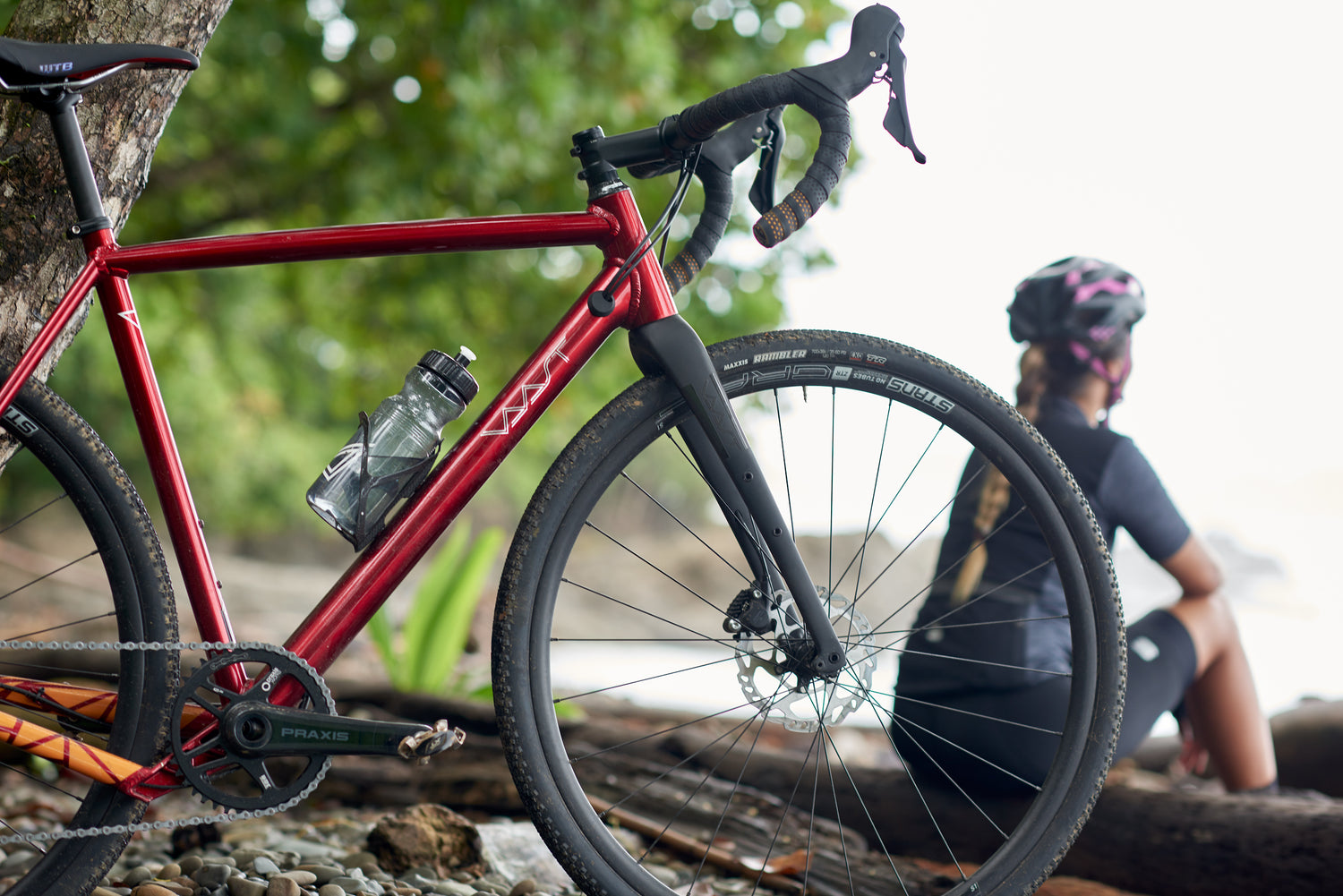 THE ALLITE® SUPER MAGNESIUM™
In development since 2006, ALLITE® SUPER MAGNESIUM™ alloy had only been authorized for use in classified defense and aerospace applications.

Developing a proprietary, patented flux filter that reduces the quantity of oxygen and other inclusions by more than 10%. Due to the high purity grade and the proprietary content of rare-earth elements, ALLITE SUPER MAGNESIUM has corrosion rates of the same order as some corrosion-resistant aluminum alloys.
PEO SURFACE TREATMENT TECHNOLOGY
Plasma Electrolytic Oxidation (PEO) is a bath-based method of producing ceramic layers on the surface of light alloys. PEO surface coatings are characterized by their wear resistance, corrosion resistance, and thermal and chemical stability.
Our carefully tailored and proprietary PEO technology produces hard and dense ceramic coatings that are optimized to provide a combination of important properties and benefits.
V-FIT IS TRUE FIT.
TrueStack / TrueReach, our redefined fit parameters. Accounting for more than just fitting your body type and measurements, V-Fit creates a riding posture that is more attuned to an enhanced feel, quicker reflexes and steer control and responsive climbing. A more upright position suits the rider who isn't hell-bent on a podium finish, but rather a remarkably comfortable fit and feel in a performance bike.

Whatever it is, the way you tell your story online can make all the difference.
PRACTICAL ENGINEERING.
We work hard to apply discipline and practicality to design and engineering considerations to develop better, more reliable bikes that will keep you moving forward in any corner of the world.

Wheel axles for example: we use the most readily available standardized performance replacement parts that the industry relies upon. We have also developed replaceable dropouts for when axle threads wear.
A VIBRANT ECOLOGY.
The human race has become a geological force that's changing the conditions for life on our planet. This is precisely why VAAST has made a steadfast commitment to defining and growing a vibrant cycling ecology—we want to ensure generations of riders to come have the opportunities to create more riding adventures, not fewer. When you ride a VAAST Bike, you join us in this pursuit.
Our frames are more sustainably made and they're 100% recyclable. We were also the first bike brand to use 100% fiber-based, plastic-free packaging.